| | | |
| --- | --- | --- |
| | | Site News |
Recently was published excellent paper of Fominykh, Zamotajlov, Khomitskiy & Titarenko, 2020 "Contribution to the knowledge of Carabus (Lipaster) stjernvalli Mannerheim, 1830 in the Caucasus, with description of two new subspecies (Coleoptera: Carabidae: Carabini)", dedicated to study of variability of species Carabus (Lipaster) stjernvalli. This work perfectly proves that there are no differences between the previously described subspecies, as well as the newly described ones. New synonymy in the species
Carabus (Lipaster) stjernvalli
proposed here 12.2.2020 by A. Anichtchenko
1. Project participants as well as wishing to join, send the administrator information and photos for personal pages.
2. All you have good photos of interesting species. Why do not you send them and help the common cause?
Happy New Year of the Black Water Snake!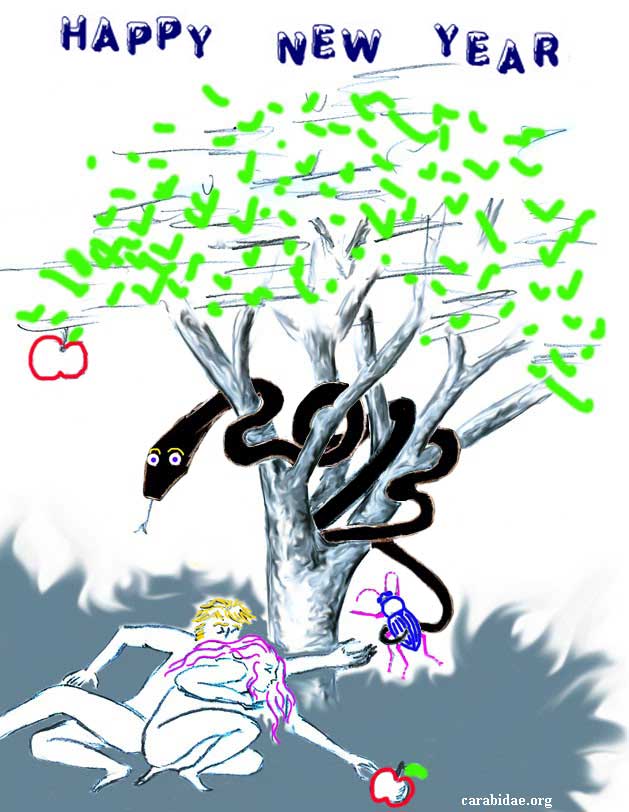 The year of the Dragon
Especial thank and best regards for all Authors and Participants of our project Carabidae of the World!